Misc. Band Pictures
Rooster and the Roadhouse Horns
Front row left to right: Paul (guitar), Dan(Sax/Flute)
Middle row left to right: Freddy(lead singer), Mark(bass, guitar)
Back row left to right: Jim(drums), Kurt(trumpet), Bruce(keyboards), Dennis(trombone)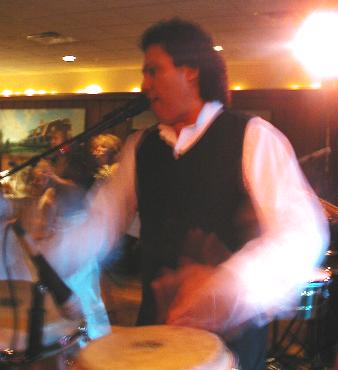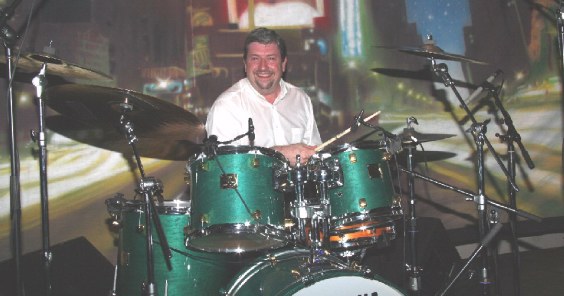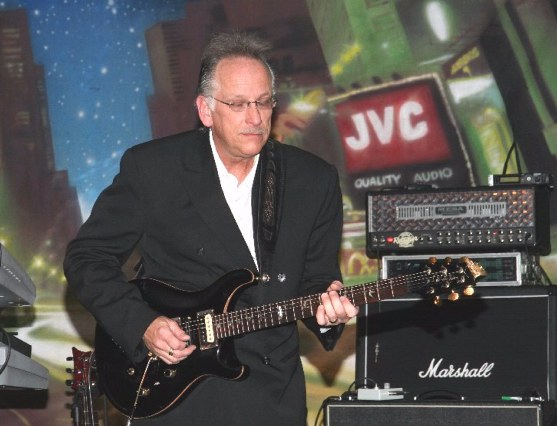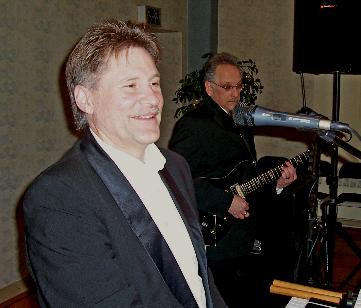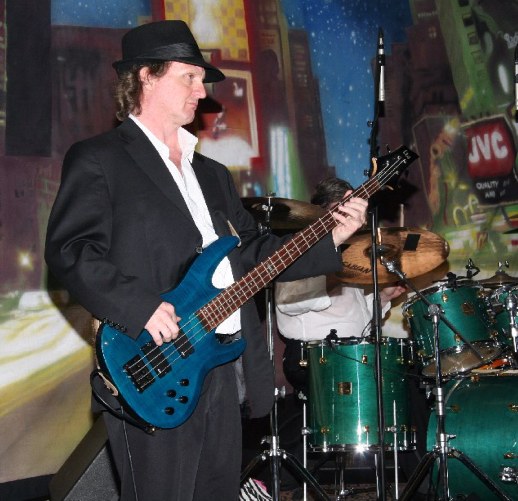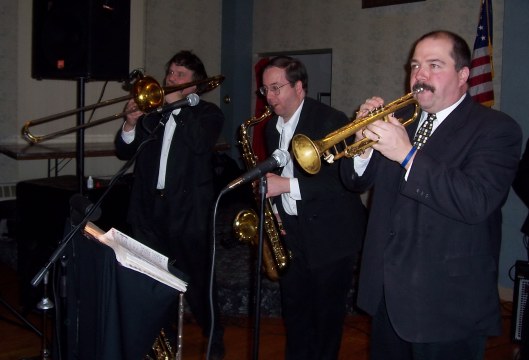 The fabulous Raodhouse Horns (l-r) Dennis, Dan, Kurt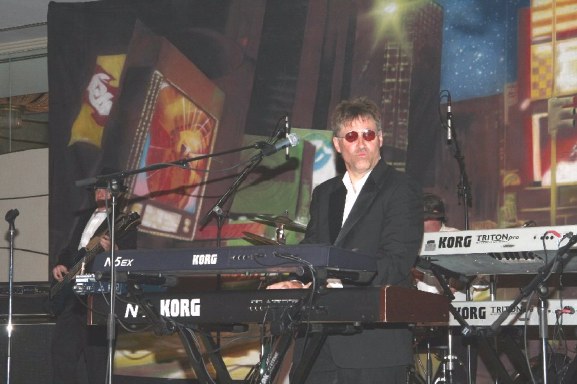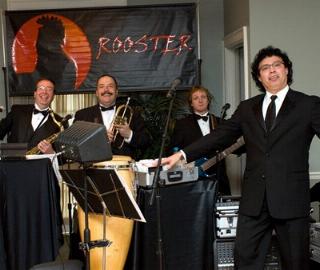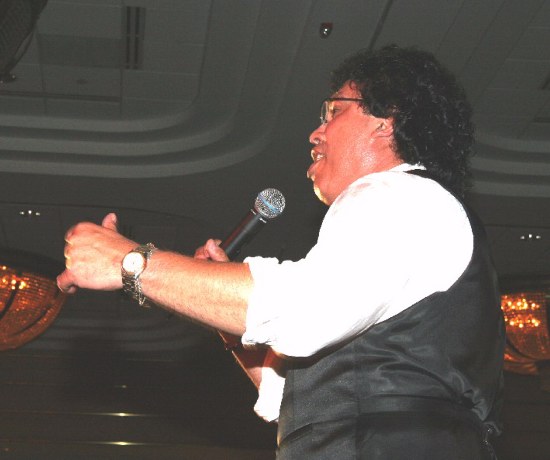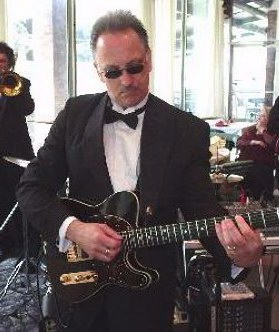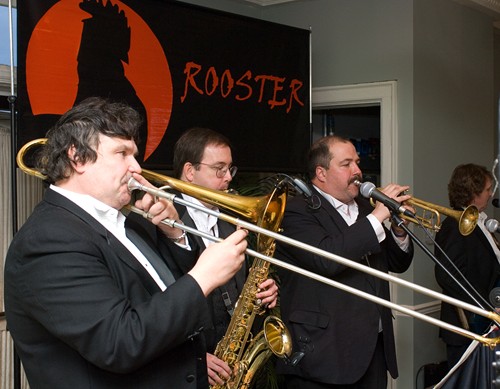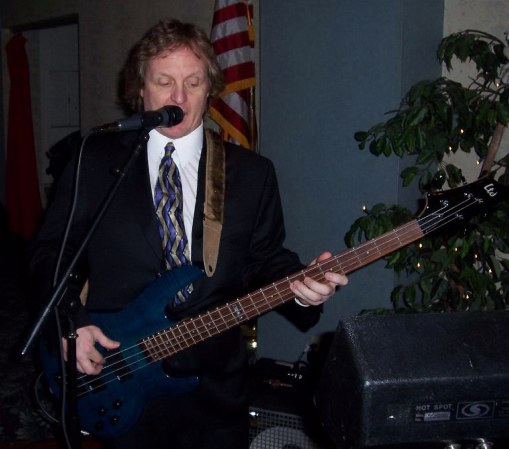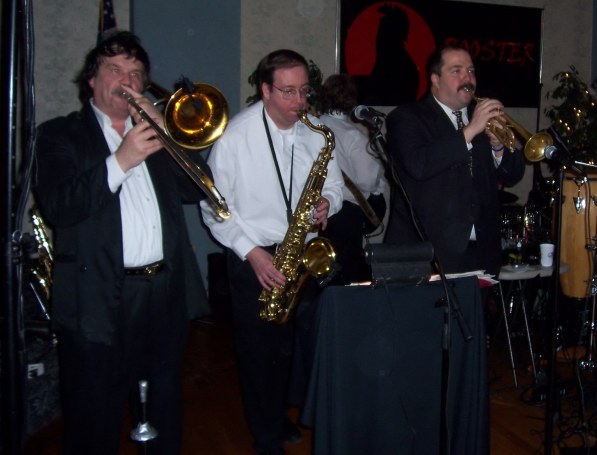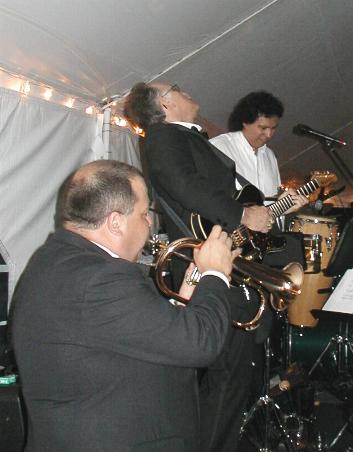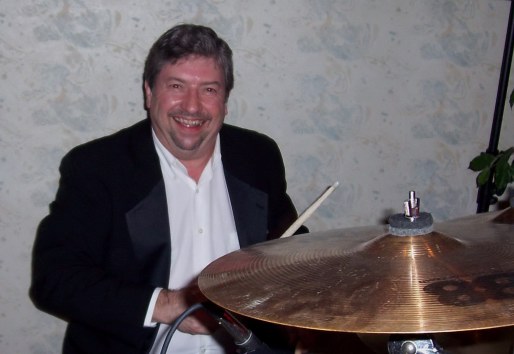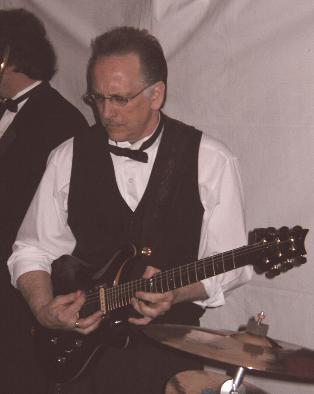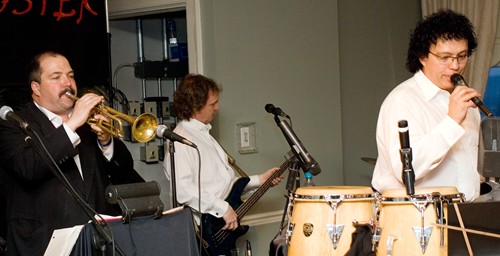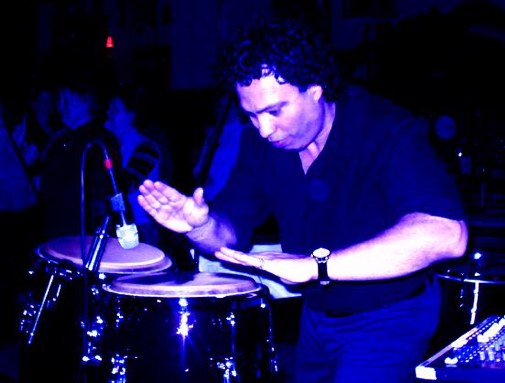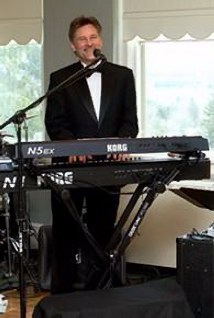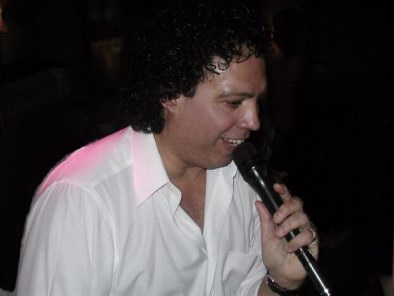 Freddy welcoming guests at 1st Night International Celebration
Banquet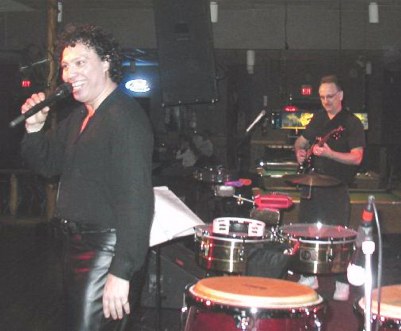 Freddy and Paul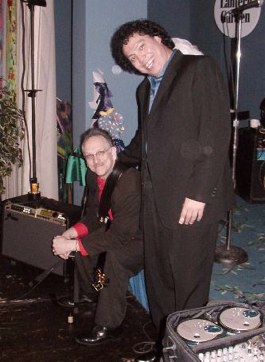 Paul and Freddy
Some band pics from MIX 103.3 Valentine's Day Dinner Dance: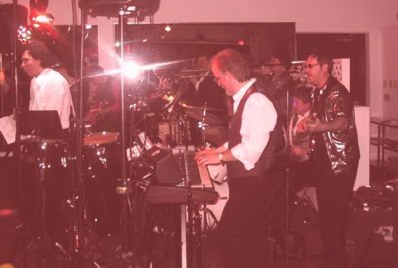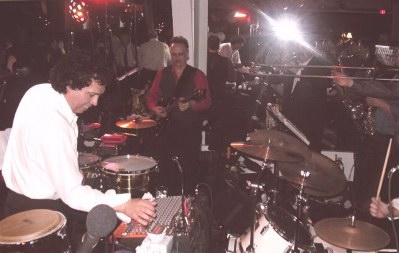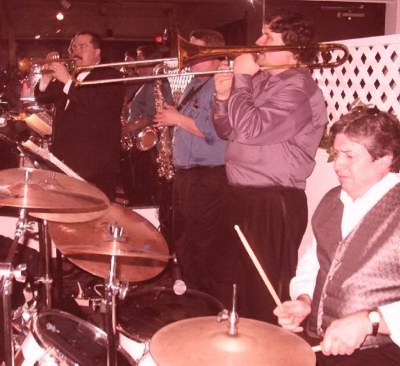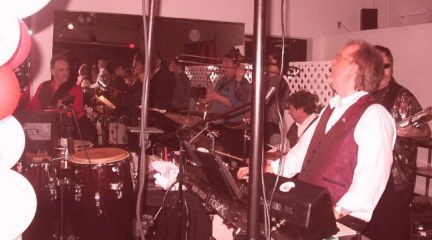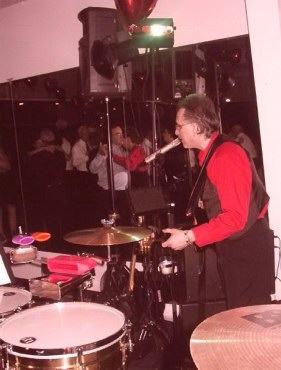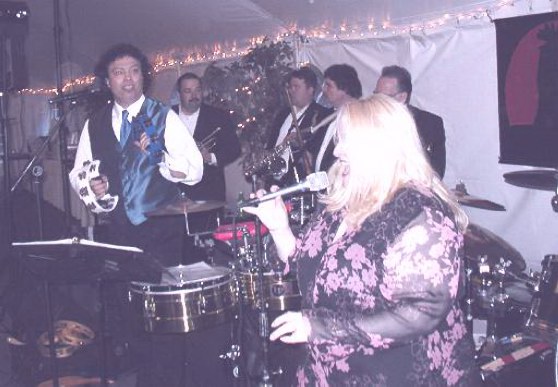 Carole Canfield joining Rooster for a recent concert date. That girl can song!!!
Dennis playing for scraps of food. Mary, don't you feed him enough before a gig?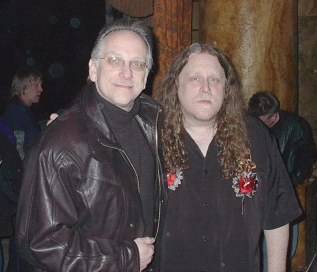 Paul backstage with Warren Haynes of Government Mule: Two great guitarists!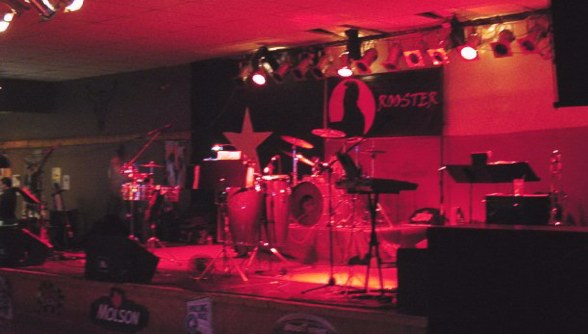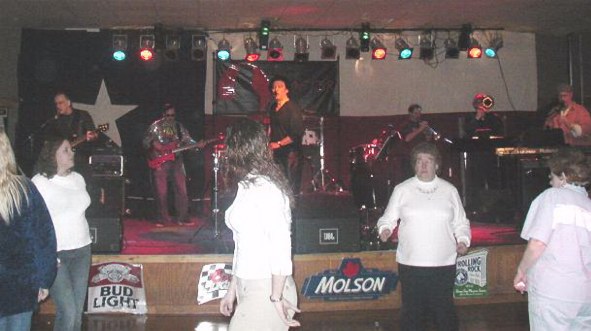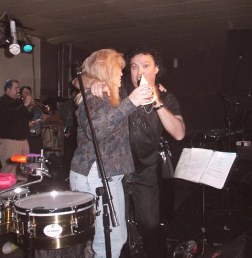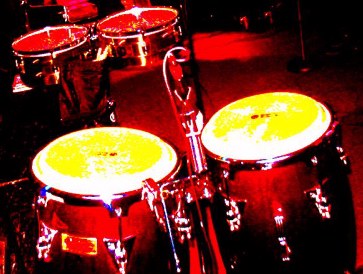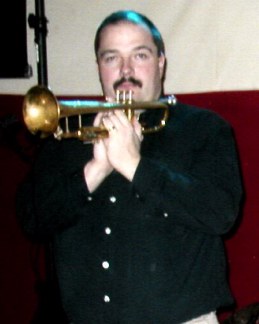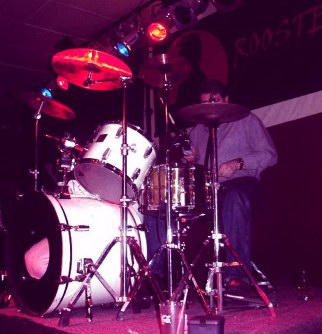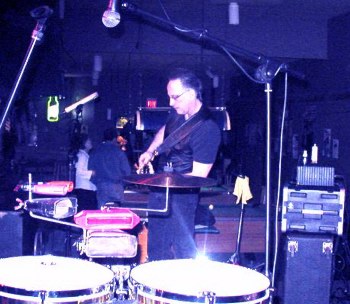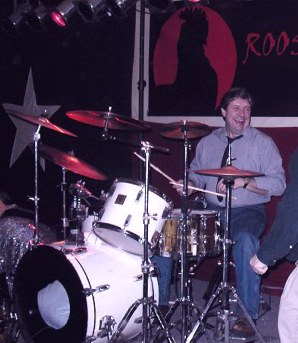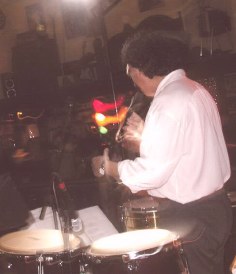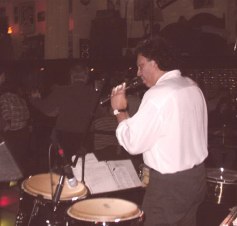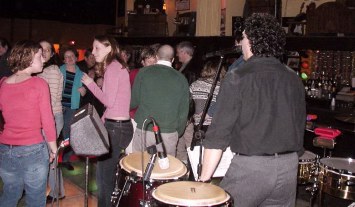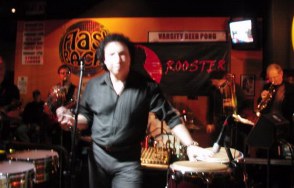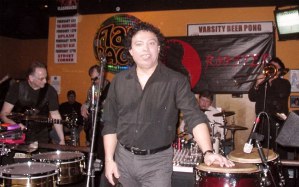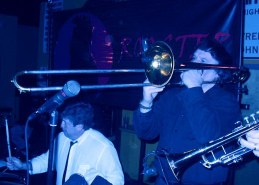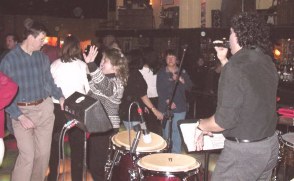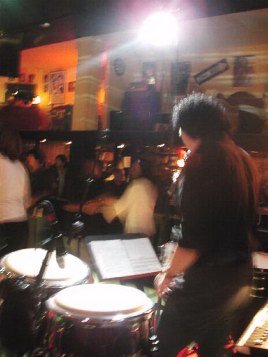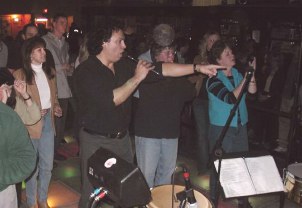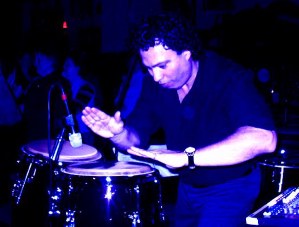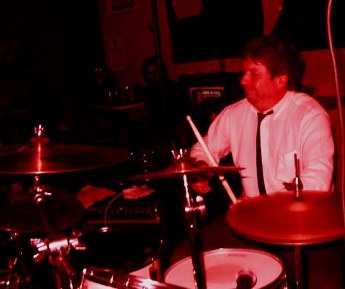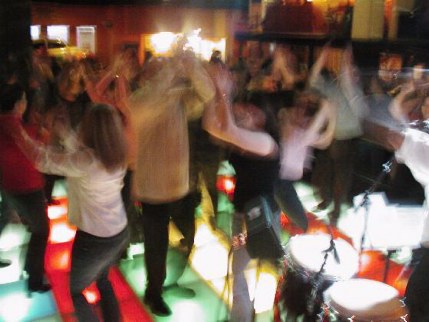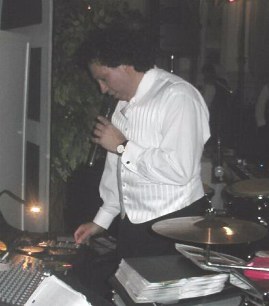 A Few pics from New Year's Eve Dinner Dance at Corning Radisson: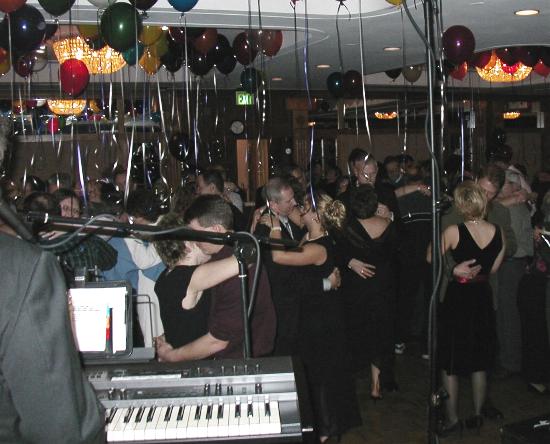 The dance floor from the keyboardist's perspective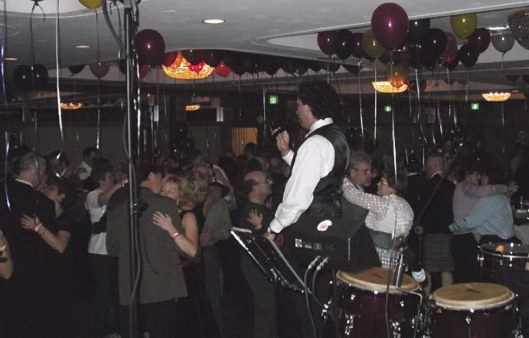 Freddy singing "Unchained Meolody"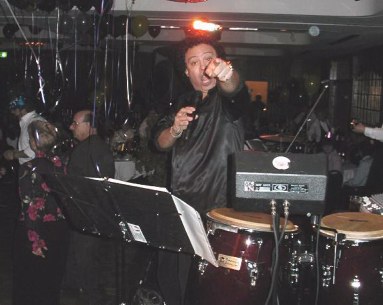 Ward (l) and Freddy (r) in full party mode, past midnight. What a blast!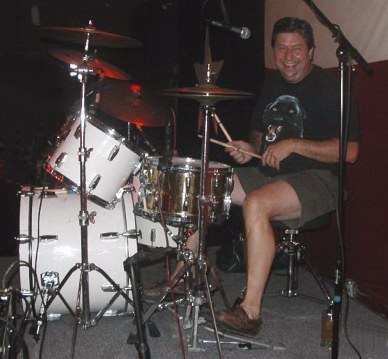 Jim Smith, Rooster's newest member. Click on his picture to read his very impressive bio.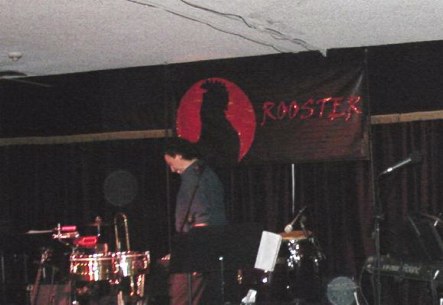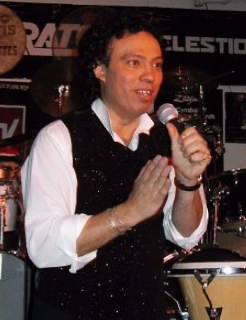 Freddy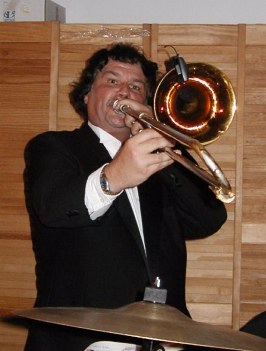 Dennis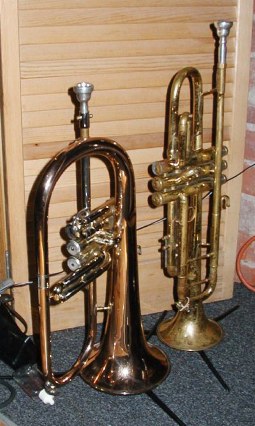 Kurt's gear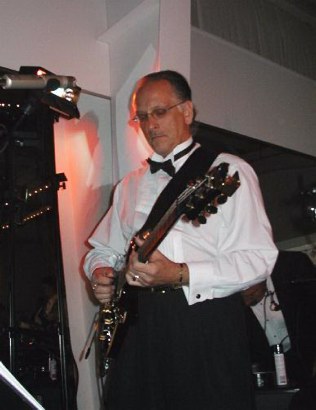 Paul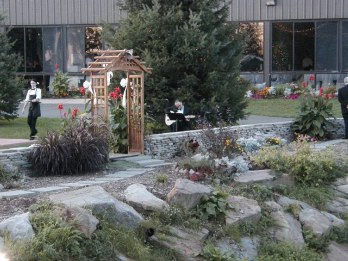 Paul covering the cocktail hour at Julie and Justin's reception at Endwell Greens. We didn't have the heart to tell him all of the guests were inside.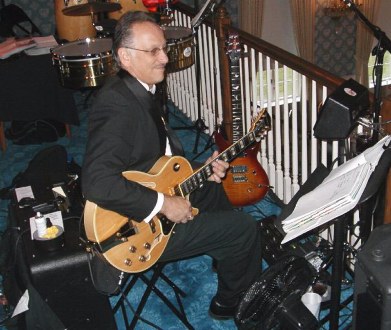 Paul playing jazz guitar during the dinner set at Maureen and Pete's reception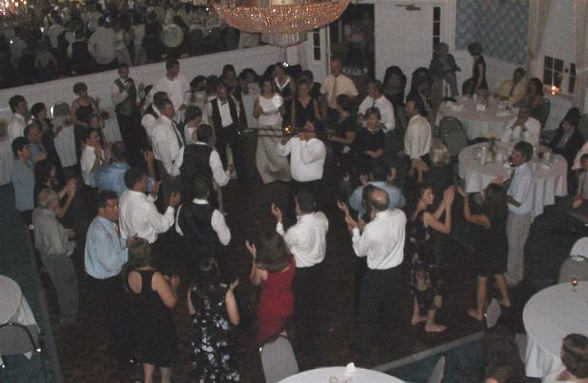 Dennis with his amazing trombone solo work out among the masses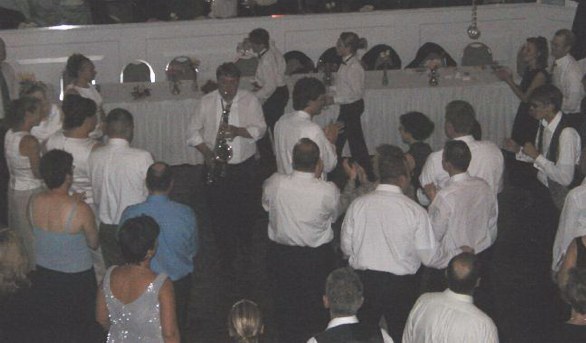 Tim out strolling during his high energy solo on "Soul Man"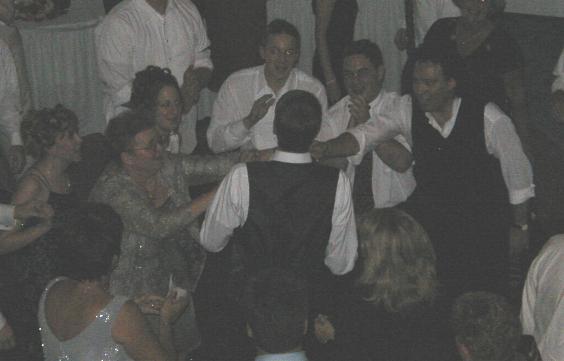 Freddy out working the frenzied crowd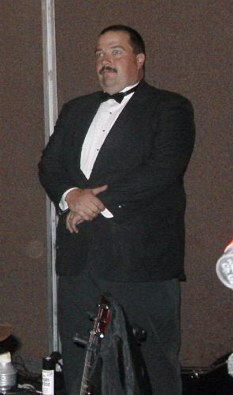 Kurt's reaction to the belly dancer at a recent wedding reception.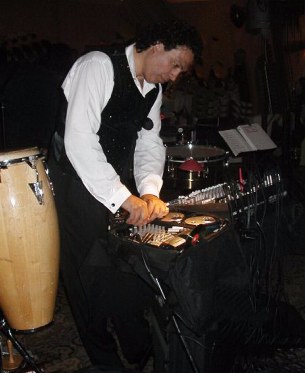 Freddy at the controls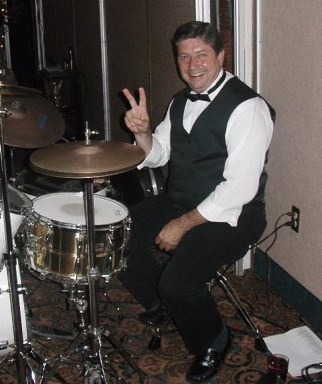 Jim Smith - responding when we asked.. "Quick... what is 10 minus 7?"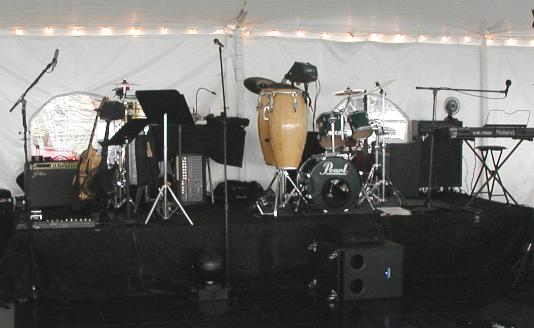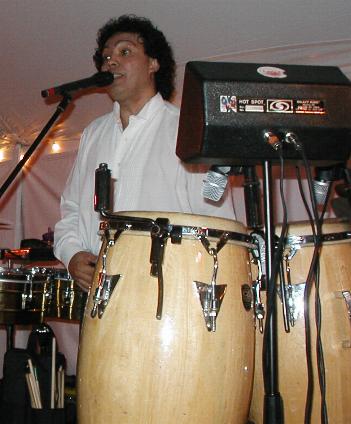 Freddy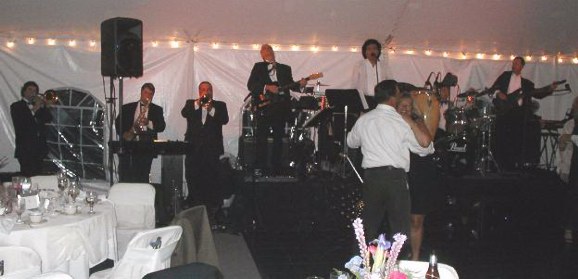 Full band, with Paul in his happy place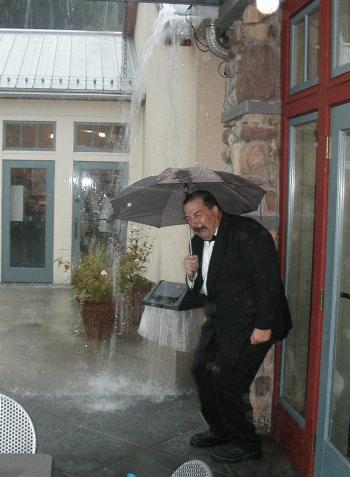 Kurt working on his bizarre fear of water
Kurt ;earning about wine at Heron Hill Winery.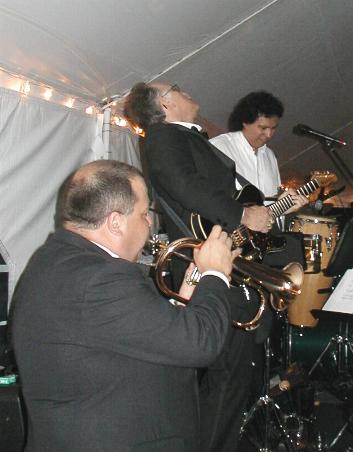 Kurt, Paul and Freddy at Kristina Knowles' reception.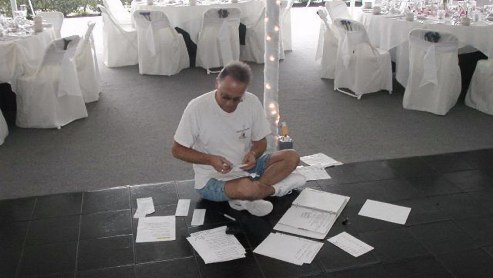 Paul - the man and his music (all over the floor)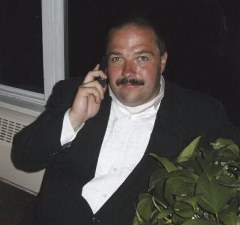 Kurt phoning in his trumpet parts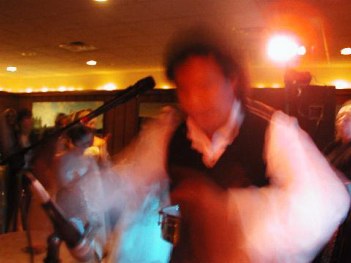 Same image, from Tom's point of view.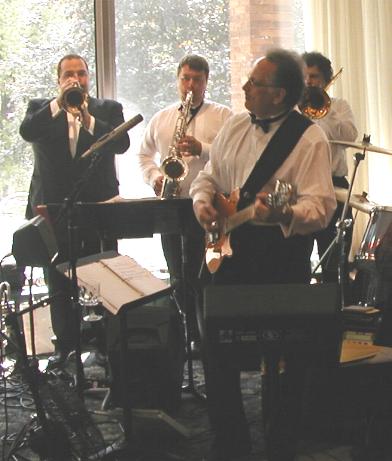 Here's the Roadhouse Horns attempting to blow Paul off the stage at Emily and David Bednarski's wedding reception.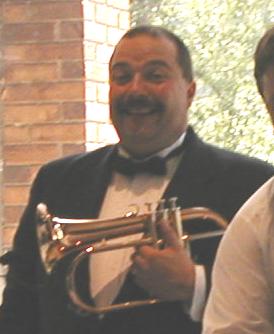 Kurt quite proud that he succeeded in above attempt.
Freddy. large and in charge at Julie and Jeff Stuart's wedding reception at Elmira Country Club.
Freddy and The Roadhouse Horns at St Anthony's Festival - A fun night!
Singles Dinner Dance...
Stage view of Paul at Dinner Dance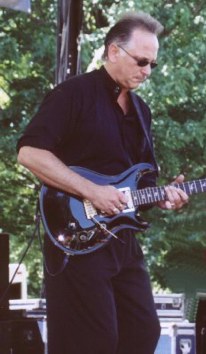 Paul on stage at Spiedie Fest, Binghamton, NY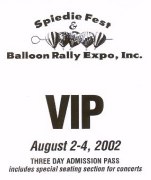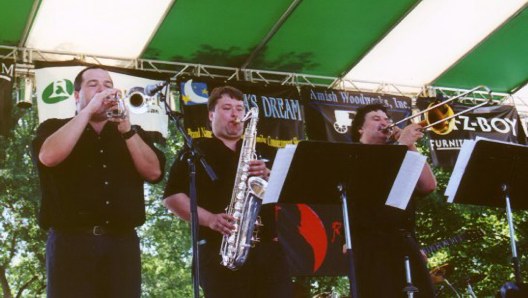 Roadhouse Horns (l-r Kurt, Tim(former sax man), Dennis) on stage at Spiedie Fest, Binghamton, NY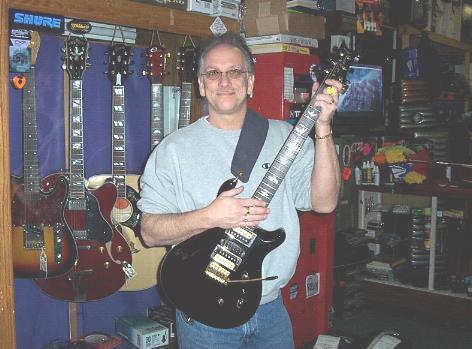 Paul in his element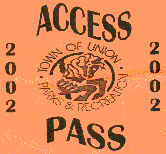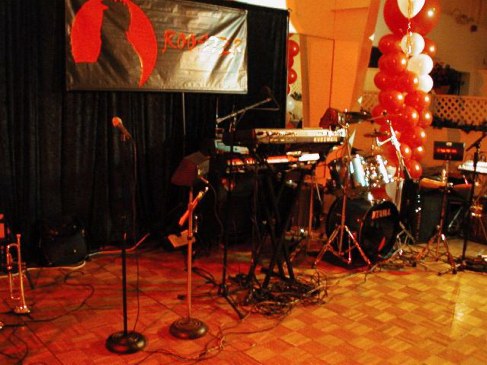 Rooster setup at MIX 103.3 Fm's Sweetheart Ball at Endwell Greens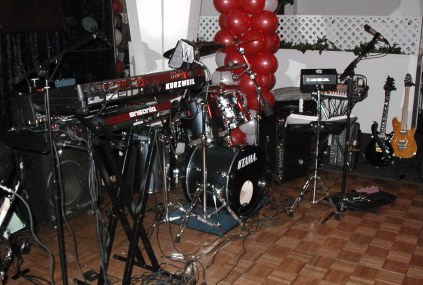 Keyboards, Drums & Guitar Setup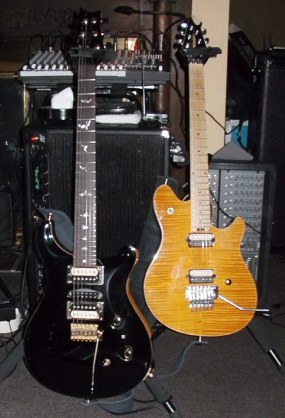 Two of Paul's favorite guitars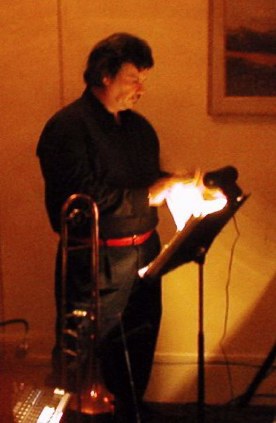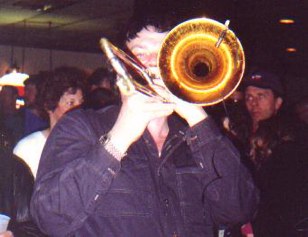 Dennis preparing his music, then out amongst the crowd.
In memory of those who lost their lives 9-11-2001.